The MDR House Events:
(For all MDR House events & activities, please contact Brittany Brandt @ 608.480.8599 or bbrandt@mdrhouse.net)
EVENT: BA5 | 4.13.2023 5pm
-----
SHOP AT THE MDR HOUSE: Window Fashions, Furnishings, Custom Rugs, Locally Made Jewelry & More!
The Showroom at Christmas, 2022:
NEWS

:
EVENT: MDR's Christmas Mingle | 12.16.2022
MDR's Annual Christmas Mingle was spectacular this year! An eventful evening was had at The MDR House where Christmas fun, holiday spirits, & musical entertainment flowed throughout the building! Proceeds from this year's event went to help support resources for Pregnancy Helpline located in Janesville, WI through the MDR Give-Back Program. We're already looking forward to next year!

NEWS: MDR Announces Independence as Brokerage Firm | 12.15.2022
To Our Community, Business Partners, Clients, Friends & Family:
Over the past year we have integrated our companies, MAKING DREAMS Realty, Budget Blinds of Janesville, and MDR Home Styling & Design into a united team located at 1701 Holiday Dr in Janesville, WI (this building is now warmly known as 'The MDR House').
With a lot of hard work, amazing team members, and so much encouragement, we have found that this united approach of offering a variety of services related to real estate and home design has been a remarkable benefit both internally to our team, and externally, to our clients and the community. As we continued to move forward throughout the year, it became apparent that we were due for a restructuring into an independent real estate practice model.
This modification doesn't change our name, or who we are as a team or as a real estate company. Without a doubt, it simply enhances the services we provide to our Realtors, our employees, and to our clients. We would like to express our gratitude for the support we have received from community members, as well as give thanks to our previous brokerage firm for their partnership over the last several years.
Blessings,
Kevin and Renee Clark & The MDR Team
-----
NEWS: MDR Receives 2022 BEST OF BEST Realty Estate Company | 8.2022

-----
EVENT: Ladies Night Galentine's! | 02.04.2022
Attentions Ladies, And Gal Pals! What great night out with our best gal pals! A huge thank you to Suzie K and Kat S. from Wild Lily. A great evening of laughter and enjoyment for with an amazing live performance!
-----
NEWS: MDR Chooses Nominee for MDR's Give-Back Program | 8.2022
It is with great pleasure that we were able to choose a local community member - a single mother of two - for the July 2022 MDR Give-Back Recipient. Nominated by her sister sharing a detailed, and heart-filled message, The MDR Team unanimously chose this recipient based on her willingness to not take the easy route, but to be "a role model for her kids." We echo her sister's words in saying; "hey, we see you. We see your efforts. Don't give up. You got this," and we wish her the very best moving forward.
-----
EVENT: MDR Host Sponsor for Big Radio Home Upgrade Contest

This Summer, BIG RADIO is giving away a home remodel credit worth $10,000 to one lucky listener, and MDR, along
with our partnering company, Budget Blinds of Janesville, is excited to be a host sponsor! BIG RADIO winner will be announced at Badger Bob's Bar & Grill on Saturday, August 27th between 1:00-3:00pm. Visit WJVL for more details, along with other sites to register.
-----
NEWS: MDR Receives Best of Janesville 2022 from Industry Oversight | 08.01.2022

We're honored to share that MAKING DREAMS Realty was recently awarded "Best of Janesville 2022" in the real estate category from Industry Oversight, reaching an overall score of 96 out of 100.
"Companies with a commitment to delivering customer excellence genuinely do stand apart from their peers...Only a fraction of service pros made our list, and even smaller numbers are featured as one of the best companies across the country." -Industry Oversight
Thank you to our clients, community, and our team for continuing to help grow MDR strong!
-----
NEWS: MDR MAKES TOP 3, BEST OF THE BEST | 2022

MAKING DREAMS Realty and Team Broker, Kevin Clark were voted in the 2022 Best of the Best top 3 in the Gazette! Thanks to all of you who voted for Kevin and Team MDR! So very much appreciated! More to come as we join our business colleagues to celebrate at the 2022 Gala! Gazette Extra
-----
GIVE-BACK EVENT: RED Day | 5.12.2022

RED Day, also know as 'Renew, Energize & Donate' Day, is a proud annual tradition of the Keller Williams Real Estate franchise. It's a day that KW Realtors and Team Members around the world give back to the communities in which they live. This year, on May 12th, the MDR Team will be participating in RED Day
alongside our brokerage partner, Keller Williams Realty Signature. We assisted Project 16:49 on a variety of projects.
-----
EVENT: Ribbon Cutting/Open House | 4.28.2022
What a great evening of fun & networking! Thanks to all for visiting our new location, shared with our affiliates, Budget Blinds of Janesville & MDR Home Styling & Design.
-----
NEWS: America's Top 1% | 4.2022
Congratulations to our Team Broker, Kevin Clark who has been recognized for the 4th consecutive year as a member of America's Top 100 Real Estate Agents in the Wisconsin region.
"Every Real Estate Professional selected for membership among America's Top 100 Real Estate Agents® must pass through this multi-phase screening process and be found among the Top 100 Real Estate Professionals in their community based on the algorithmic rating from our screening criteria. Real Estate Professionals cannot buy their way into membership."
-----
EVENT: Paint & Sip | 3.8.2022
On Tuesday, March 8th, the team members of MDR, along with Katie Myers of State Farm Insurance hosted a fun evening of painting while enjoying sipping wine, snacking on light appetizers, and networking with friends!
Guest Artist: Lindsey Salzwedel from Expressively You.
*Part of the proceeds from this event went to items for Paddy's Paws, a local adoption and rescue shelter for dog
-----
NEWS: Best of Edgerton Award | 2.2022
MAKING DREAMS Realty w/ KWRS Receives 2022 Best of Edgerton Award
EDGERTON February 3, 2022 -- MAKING DREAMS Realty w/ KWRS has been selected for the 2022 Best of Edgerton Award in the REAL ESTATE COMPANY category by the Edgerton Award Program.
Each year, the Edgerton Award Program identifies companies that we believe have achieved exceptional marketing success in their community and business category. These are local companies that enhance the positive image of small business through service to their customers and our community.
Various sources of information were gathered and analyzed to choose the winners in each category. The 2022 Edgerton Award Program focuses on quality, not quantity. Winners are determined based on the information gathered both internally by the Edgerton Award Program and data provided by third parties.
About The Award Program
The Edgerton Award Program is an annual awards program honoring the achievements and accomplishments of local businesses throughout the Edgerton area. Recognition is given to those companies that have shown the ability to use their best practices and implemented programs to generate competitive advantages and long-term value.
-----
GIVE-BACK: Echo, Inc | 2.2022
MDR has chosen ECHO, Inc for their give-back, end of year financial donation of 2021. ECHO, Inc was specifically chosen due to their work in providing emergency lodging and rapid re-housing services to the local community. "Both of these services are extremely valuable, especially this time of year. We are hopeful that our donation can help," stated Kevin Clark. Thank you ECHO for your service within the surrounding Rock County community.
ECHO is located in Janesville, WI and strives to serve Rock County's most vulnerable populations. Learn more
-----
EVENT: Home Buying Seminar | 2.8.2022

On February 8th, Ryan Koenig, MDR Real Estate Consultant hosted a FREE home buying seminar. You'll get the chance to learn all of the in's and out's of buying a home, as well as the basics of lending & financing with Ben DeWitt from Fidelity National Title and Craig March from Inlanta Mortgage.
-----
NEWS: MDR Makes a Move! | 01.2021
On December 8th, 2021 MDR received the keys to their new property at 1701 Holiday Drive in Janesville, WI. Over 5,500 sq ft, the building will be the home of MAKING DREAMS Realty, Budget Blinds of Janesville, & MDR Home Styling & Design LLC. Stop in to take a tour and check out what we're up to! A big shout out to the gang below for all their help and support over the last few weeks. It's coming along. We're lovin' our new digs!
-----
EVENT: Christmas Mingle @ The Venue | 12.4.2021
MDR hosts 3rd Christmas Mingle for clients, friends, family, & business colleagues. Entertainers: Suzie K. & Kat S. from Pure Lily Design. A special thanks to additional sponsors, Budget Blinds of Janesville, Envoy Mortgage, & Fidelity National Title.
----
NEWS: MDR sponsors 12' Christmas Tree w/ Thrivent at the Lincoln Tallman House | 12.2021
----
GIVE-BACK: New Day Women's Clinic | 7.2021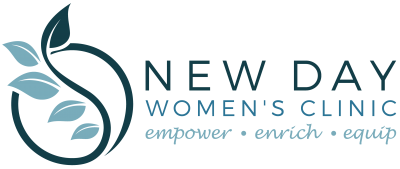 MDR has chosen New Day Women's Clinic for their give-back program donation in Q1 & Q2 of this year. "We wanted to recognize and support their positive work in providing free health services, including pregnancy testing, ultrasound, education, and informed decision making to women in Southern Wisconsin. We want to thank them for their honorable service. Their work in our communities does not go unnoticed." -R Clark.
New Day Women's Clinic is located in Delevan, WI and serves women throughout our Southern WI communities. Learn More.
-----
NEWS: Kevin Clark Recognized 3rd Year in a Row: America's Top 1% | 6.2021
-----
GIVE-BACK EVENT: Project 16:49 | 5.2021
MDR Team joins brokerage partner, KWRS in providing volunteer service work to Project 16:49 in Janesville, WI for
KW Red Day.
-----
EVENT: Christmas Mingle | 12.2020
-----
GIVE-BACK: Both Hands | 6.2020
"Partnering with Both Hands not only supported a local couple's adoption funding process, but it also gave us an opportunity to lend a helping hand to a local widow in need of packing and moving services. This was super fun and right up our alley! We were definitely excited to be a part of this process." Learn More.
In partnership w/ KW Red Day | Scott & Laura's Both Hands Page
-----
NEWS: MDR Establishes Dedicated Community 'GIVE-BACK' Program | 2020
YOUR MDR TRANSACTION MATTERS LOCALLY!
Our Give-Back program is a philanthropic program established by MAKING DREAMS Realty to support local area causes, either through financial donations or hands-on volunteering. Since the inception of MAKING DREAMS Realty in 2015, it has been a driving conversation on how to support, serve, and give-back to our local community.
Because of a great team and the community's growing trust in our real estate services, we have been able to establish this program. "It's been exciting to get this program up and running," says Kevin Clark. "Our company has grown, and we would not be where we are today without the compassionate hearts and team support of our Realtors and Administrative Team," he stated. "It's never been about the transactions for us", states Renee Clark. "It's always been about how can we serve people well by taking a holistic approach to our services."
What's especially important to note for clients of MDR is when you partner with MAKING DREAMS Realty on a real estate transaction, you become a part of the Give-Back program as well. Proceeds from each MDR real estate transaction closed goes to the Give-Back program. "Every transaction counts in our local community. It's a feel-good, win-win for all involved," claims Renee.
Establishing a dedicated process to provide donations and/or volunteer services to local establishments at various times throughout the year is just another stepping stone in the foundation and future of MDR. Learn more
-----
EVENT: Christmas Mingle | 12.2019
-----
EVENT: BA5 w/ Forward Janesville | 6.2019
MDR moves their physical location from Monona, WI to Janesville, WI with brokerage partner, KWRS in February 2019, and hosts first Business After Five at the new location on Milton Ave.
QUICK AREA SEARCH FOR HOMES:
DANE | JEFFERSON | ROCK | WALWORTH
We hope you are living your best life! If you have any questions, please reach out! We'd love to get a chance to talk with you! Social Sites: Facebook, Instagram, LinkedIn, YouTube