MDR EVENTS
1. The Christmas Mingle!
JOIN US for this year's Christmas Mingle, December 4th! A night filled with music, laughter, entertainment, and sweets! Tickets are limited. LEARN MORE & REGISTER HERE or click on the image below:

MDR NEWS & COMMUNITY 'GIVE-BACK' PROGRAM
MDR NEWS | COMMUNITY 'GIVE-BACK' PROGRAM is a philanthropic program established by MAKING DREAMS Realty to support local area causes, either through financial donations or hands-on volunteering. Since the inception of MDR, a driving conversation of MAKING DREAMS Realty has been on how to support, serve, and to give-back to our local communities.
Because of a great team and the community's growing trust in our real estate services, we have been able to establish this program. "It's been exciting to get this program up and running," says Kevin Clark. "Our company has grown, and we would not be where we are today without the compassionate hearts and team support of our Realtors and Administrative Team," he stated. "It's never been about the transactions for us", states Renee Clark. "It's always been about how can we serve people well by taking a holistic approach."
What's especially neat for the clients of MDR is that when they partner with MAKING DREAMS Realty on a real estate transaction, they become a little part of MDR's Community 'Give-Back' program as well. "It's a feel-good, win-win for all involved," claims Renee.
Establishing a dedicated process to provide donations and/or volunteer services to local establishments at various times throughout the year is just another stepping stone in the foundation and future of MDR.
-----
MDR GIVE-BACK | MDR supports New Day Women's Clinic | 7.2021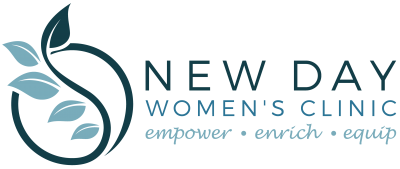 MDR has chosen New Day Women's Clinic for their give-back program donation in Q1 & Q2 of this year. "We wanted to recognize and support their positive work in providing free health services, including pregnancy testing, ultrasound, education, and informed decision making to women in Southern Wisconsin. We want to thank them for their honorable service. Their work in our communities does not go unnoticed." -R Clark.
New Day Women's Clinic is located in Delevan, WI and serves women throughout our Southern WI communities. Learn More.
-----
MDR NEWS | Kevin Clark recognized 3rd year in a row in America's Top 1% | 6.2021:
-----
MDR GIVE-BACK | MDR participates in KW Red Day w/ KWRS | Project 16:49 | 5.2021
-----
EVENTS | MDR Hosts Local Event: MDR's Jingle Mingle | 12.2020
-----
MDR GIVE-BACK | MDR partners w/ Both Hands | 6.2020
"Partnering with Both Hands not only supported a local couple's adoption funding process, but it also gave us an opportunity to lend a helping hand to a local widow in need of packing and moving services. This was super fun and right up our alley!" We were definitely excited to be a part of this process. Learn More.
In partnership w/ KW Red Day | Fund Scott & Laura's Adoption
-----
EVENTS | MDR Hosts Local Event: MDR's Christmas Mingle | 12.2019
-----
QUICK AREA SEARCH FOR HOMES: DANE | JEFFERSON | ROCK | WALWORTH
VISIT OUR BLOG PAGE | LISTEN TO PODCASTS
-----
We hope you're finding our news, podcasts, blog posts, and social media sites to be fun w/ a wealth of information, covering topics from local market statistics to new listings to homeownership and living your best life! If you have any questions, please reach out! We'd love to get a chance to talk with you! Social Sites: Facebook, Instagram, LinkedIn, YouTube
MAKING DREAMS Realty partners with Keller Williams Realty Signature on all real estate transactions.